The Things Indoor Gateway (TTIG) is designed to be a fully compliant, ultra low-cost LoRaWAN gateway, with WiFi as the backhaul. The gateway comes with a wall plug, and can be powered over USB-C, making the gateway even suitable for applications that require dynamic coverage.
TTIG Features
An 8 channel LoRaWAN indoor gateway
One of the first gateways to support the state-of-the-art BasicStation Protocol.
Can connect to any network backend of choice.
Setup and Connectivity over WiFi.
Built-in omnidirectional antenna for indoor use.
EU868, US915, AS923 and CN470 versions available.
In my LoRaWan test I want to extend the reach the coverage of the TTIG gateway. TTIG is built for indoor with internal antenna. I have opened the outer case and installed a external 3db antenna.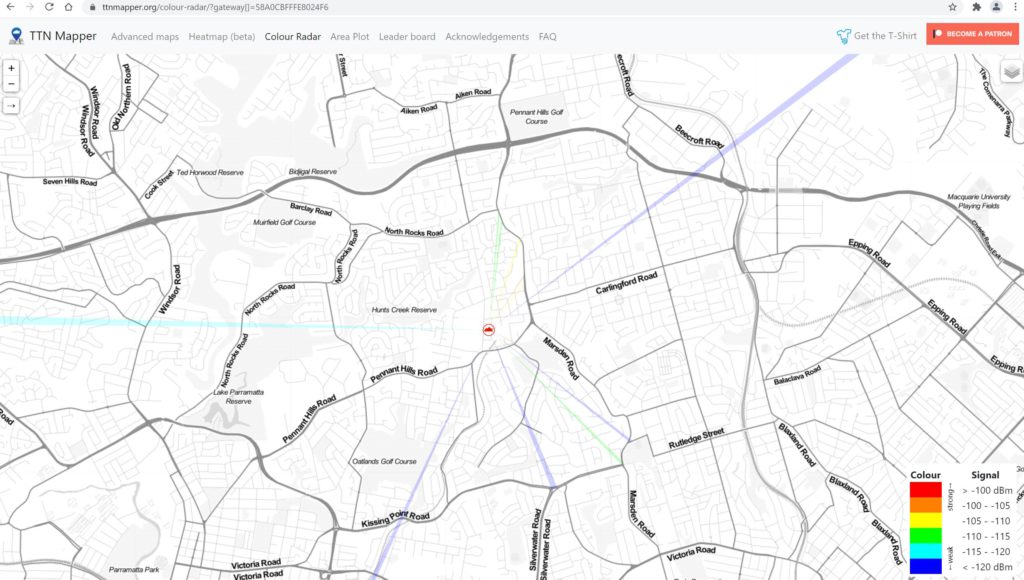 I have three TTIG gateway deployed in three different location in Sydney. I have added external antenna to all of them and managed to extend the network coverage (see the map).
My Carlingford Gateway coverage – https://ttnmapper.org/colour-radar/?gateway[]=58A0CBFFFE8024F6