Mobile Apps Facts
Do you know the average Android and iOS app file size?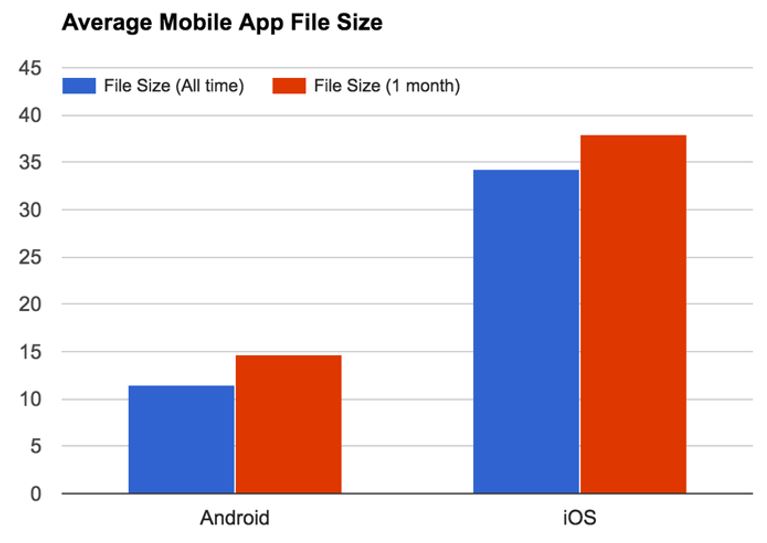 But these figures include mobile apps that have a release date in the distant past. Indeed, if we look at mobile apps released in the past month, we see an average Android app file size of 14.6MB. And an average of 37.9MB for iOS mobile apps.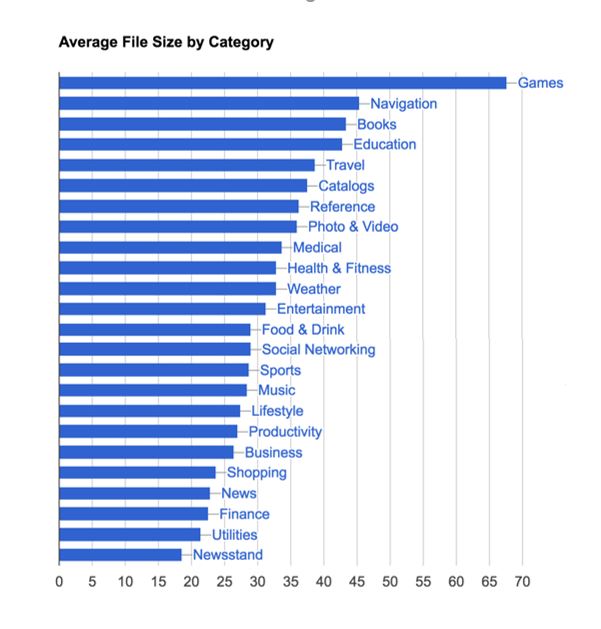 Average file sizes vary between mobile app categories. With this knowledge, you can benchmark your mobile app against others to ensure your mobile app's file size falls within norms.
Aus top 4 Bank app size
If I look into top 4 Australian bank they are not even close to the norm.
CBA android app size is smallest compare to other three banks.
Westpac iPhone app is almost half size compare to other three banks.
On an average Westpac is doing better keeping the app size down.
data:
https://www.businessofapps.com/data/app-statistics/
https://sweetpricing.com/blog/2017/02/average-app-file-size/
Big 4 bank app size (as per app store on 6/01/2020)